Spring 2023
All time snow records
Horseshoe Meadows Foxtail Pines tour
2021 May+
I'm planning to assist with PCT trail support from Inyokern through Kennedy Meadows in early May. If the timing works out, this will include some exploration into the Golden Trout wilderness on skis accessed via Horseshoe Meadows road from Lone Pine / Alabama Hills.
https://www.fs.usda.gov/news/inyo/news-events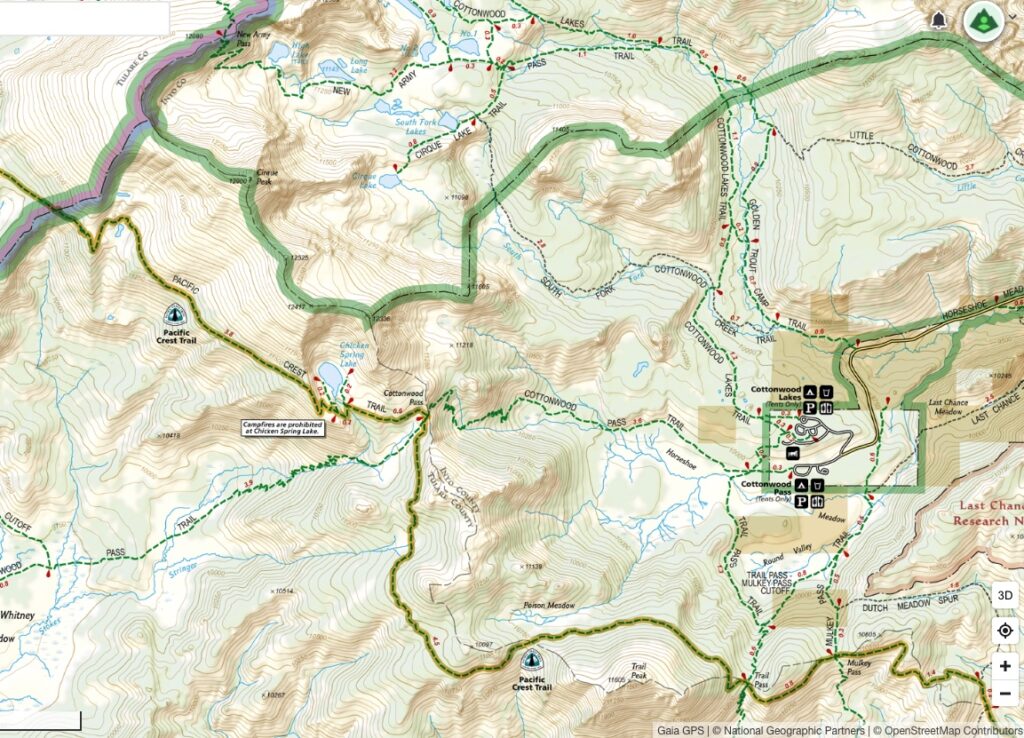 2020 Nov + Dec – Wrightwood and Mountain High
As of 2020-12-22, Hwy 2 remains closed due to fire cleanup from Glendale up and over. Plan to route around via 14 to the west/north or 15 to the east.
12-20 – Made it out for a few Mountain High laps with one new run open, and tested out the uphill mode on the bunny slope with the new-to-me Line Sick Days.
12-13 – Visit to Big Bear with just enough time to make it to the top of both Snow Summit and Bear Mountain. Surprised to see a bit of natural snow still around in the deeper shadows. San Gorgonio is looking grand, and much clearer on my radar this year.
On Sunday 12-06 I walked a few miles of the PCT around 2.4km / 8kft elevation. The new boots work well enough on dirt, which is great news. I discovered mid-hike that I'd left the binoculars at home, which is an excellent non-critical reminder to doublecheck things assumed to be still in the bag.
Its a beautiful route with Catalina + Port of Long Beach clearly visible between Wright Mountain and Mt Baden-Powell (2.8km / 9.4kft) This forest service trail map covers the route to Blue Ridge Camp along the way. Working on how best to add images here, for now you can see a few on the Strava link.
Mountain High opened mid november with my first visit 11-21 and again 11-28. The open lift-served runs have been sliding well with preference to sunny spots to soften it up. There were notably fewer thin spots the second week, good enough to test out some off-season acquisitions! Low crowds and a good time.
Regional Notes
Locals: San Gabriel Mountains, San Jacintos
Regional: Southern and Eastern Sierras, Southern Nevada, SW Utah, San Francisco Peaks Flagstaff Arizona